2 tags
The Voice Kicks Off...
...Josiah and Kris...what the what? That means Usher and Shakira only have one contestant each...and Adam and Blake each have three left. Fascinating.
Adam's team is so strong. Every time they sing solo or together, they're amazing. Everyone else is very lackluster when they have to do the group sings.
2 tags
The Voice: Top 10
I'm going to ignore the fact that this singing competition...designed to discover NEW talent...opens with a performance by Maroon 5. Fast forward.
(Blake says a few words about Oklahoma...thoughts are with them after this awful tornado.)
The advisors are back to work with the artists...so Sheryl Crow, Pharrell, Hillary Scott and Cee-Lo (in place of Joel Madden). Blake and Adam each have three artists left, while Usher and Shakira only have two each.
1. Holly (Team Blake): She's doing some gospel song. I guess it was lovely enough. She's got a good voice. But I'm just not that into her.
2. Judith (Team Adam): She's doing The Way You Make Me Feel (she sang with Michael Jackson...so I guess this is going to be emotional for her). In addition to a cool voice...she's always rocking a crazy new hairstyle. Love Judith.
3. The Swon Brothers (Team Blake): How Country Feels...yeah, I don't know. Blake is taking advantage of all his country artists to expose America to more country. They are fine...will probably make a decent name for themselves on the country charts...but it's time for them to go home.
4. Amber (Team Adam): She's singing Kelly Clarkson's Breakaway. That's so meta. And wind machine...and violins. No thank you.
5. Sasha (Team Shakira): She's doing Next to Me...apparently it's current...but I've never heard it. Terrible song. Great voice.
6. Josiah (Team Usher): Hello Pharrell. He's doing Coldplay's Clocks. Hmmm. It's so-so. Vanilla...pretty model face...and Pharrell tells him to stop talking about the model thing. Haaaa.
7. Danielle (Team Blake): Some Jodi Messina song...Heads Carolina, Tails California...Blake called her his retirement plan. He's the best. Her crimped hair is awful. But she's dressed age-appropriate...still rocking the same nail art from last week. She's got a great voice.
8. Kris (Team Shakira): He's singing a Miguel song. It's lovely enough...with his lovely lady voice. The coaches seem to like him but they don't like Shakira's song choices.
9. Sarah (Team Adam): She actually looks a lot like the mentor...but prettier. She's doing a song by Jessie J...yeah, I don't know either. She wants to show her diversity. I want to hear her do Led Zepplin. Her voice is cray.
10. Michelle (Team Usher): In the money slot. She's doing that Pink/Fun song that's on the radio right now. I love this song. She's pretty great. I love that she's on Team Usher. She's so unexpected.
Voting for Sarah, Judith, and Sasha.
2 tags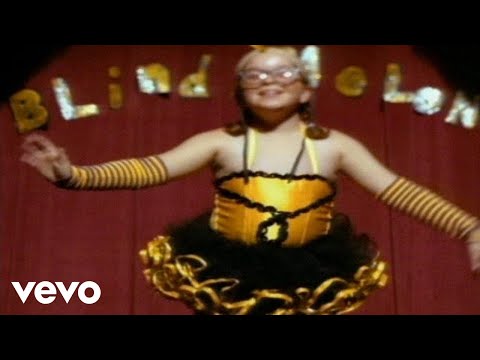 2 tags
The Voice Kicks Off...
...Vedo and Garrett...too bad about Garrett...meanwhile, can they stop all the fluff so that they don't have to rush the two booted contestants off without a proper goodbye?
Anyway...Adam and Blake's teams are still three-strong...Usher and Shakira each lost one singer.
(Sidenote...So You Think You Can Dance started tonight....squuuuueee...I'll start blogging that once they get the finalists named. Best. Show. Ever.)
2 tags
The Voice: Top 12
Carson opens the show tonight announcing that LA is having a heatwave and the AC is out in the building...you know LA, we're so afraid of weather! (It's kind of true...my house is a freaking hot box when I get home from work on days like today.)
Tonight each contestant is singing one song in the first official live shows. The coaches don't have the ability to save anyone anymore...it's all in the hands of A-Merica...let's see how they do.
1. Vedo (Team Usher): He's doing "Rock With You" and he's going to be dancing. But first Usher and his choreographer tell him not to dance battle because it's a love song. And his dancing ends up a bit sassy and his voice doesn't sound awesome. He's very gaspy.
2. Holly (Team Blake): Apparently she's produced a few of her own albums. She's doing some Martina McBride song...it's big and country. She's certainly talented. That's all I got.
3. Garrett (Team Shakira): He's doing Backstreet Boys...haaaa...I liked it...it wasn't his best...but I do like his rasp.
And all of a sudden Usher is taking his shirt off...showing off his black tank top. And the ladies swoon.
4. Sarah (Team Adam): LOVE her voice. And she's so beautiful. Plus, last week she was very cute at the party asking if she could photobomb us. And OMG...I freaking love this song...The Story...her voice is perfect for the duality of this song...soft and pretty then huge and growly. She's quickly moving up the ranks in my favorites.
5. The Swon Brothers (Team Blake): They're doing a George Jones song since he just passed away...it's acoustic and lovely...the bigger brother is definitely the stronger singer, but those country boys are pretty talented.
Apparently the AC in the theater just came back on because all the guys have their shirts and jackets back on.
6. Sasha (Team Shakira): She's doing Alone...I like her big voice. (Although I have to say she was one of the ones who was a little standoff-ish last week at the party. And she kept hitting me in the face with her extra-long hair extensions...ha.) She looked like she was crying during the whole performance. Too much eye makeup perhaps.
7. Josiah (Team Usher): Model face boy (he was very sweet last week)...he's doing an acoustic song by The Script...I love watching Usher coach his team...it's darling. I liked the slower beginning and end better than when the song picked up for the chorus in the middle.
8. Danielle (Team Blake): Surprise, surprise...the little 16-year-old wants to be a country pop star. And she's doing a Carrie Underwood song. Imagine that. I can appreciate her voice, but I think she's too vanilla. She's a cute little robot.
9. Judith (Team Adam): She's singing You've Got a Friend...and she's playing the piano with no backup from the band. Love her soulful voice. She's awesome.
10. Michelle (Team Usher): She's doing Call Your Girlfriend (I don't know this song)...and says she wants to be an indie electronic artist. It wasn't as good as last week...but I still like her. Hard to follow last week with True Colors.
11. Kris (Team Shakira): He's singing I'll Be There with his pretty little lady voice...two Michael Jackson songs in one week...interesting. It wasn't perfect, but it was pretty...and damn he has a high pitched voice.
12. Amber (Team Adam): The money spot...she better do it justice. Oh lord, another Martina McBride song...this one is about cancer. And she's dedicating it to her mom who passed away from cancer...so she's bringing the sads. She admittedly has a good voice. But I'm just not really a fan.
Voting: Sarah and Judith and Michelle...and Garrett.
Two people are going home tomorrow: I think Vedo and The Swon Brothers. But what do I know?
1 tag
2 tags
2 tags
The Voice: Top 16 Part Deux
Tonight we're going to see Blake and Shakira's teams perform. I can't remember any of their people...I guess we'll see if they can make an impression tonight. OK, on with the show.
Blake took his team to karaoke? Ummmm...isn't this show one big karaoke routine? I kid, I kid. I love Blake, but I wish he didn't have an all country team. Their group song is Boondocks...never heard it. As with most group performances...it's mediocre.
1. Garrett (Team Shakira): I like this dude. But I don't know if I just like his story or if I like his music style. I love that Shakira has such a little crush on him. Imagine...with him on piano...I like it. He's got an interesting sound.
2. Holly (Team Blake): Oh I remember this girl...she has a crazy big voice. I just wish she wasn't singing this song (How Do I Live). (But her nails are blinged out and banging.) Snooze. I would like to be on drunk Blake's team. He's hilarious.
3. Kris (Team Shakira): Meh...I don't love his falsetto. Not my style. I like this Bruno Mars song though. He sounds nervous.
4. The Swon Brothers (Team Blake): Super cheesy "new" country...but they've done some catchy tunes. They're doing a Nitty Gritty Dirt Band song...it's what you'd expect...it fits in nicely with today's mainstream country artists. I prefer my country and bluegrass more old school or indie.
Shakira and Blake are doing a duet...Lady Antebellum...new country. (OK...I actually kind of like this song). Side note...Shakira looks great for just having had a baby. Second side note...Blake is a giant. A very precious, sweaty, drunk giant.
5. Karina (Team Shakira): She was stolen from Adam...she's doing Let's Stay Together...and I'm just not loving her.
6. Justin (Team Blake): Another "new" country guy...sheesh. I'm so bugged that Blake dropped that cool country girl with the awesome twang. I'm just not into his team this year...and usually he has a great picker.
Shakira took her team to dance class to learn how to work together as a team and have stage presence...doesn't matter that they're all totally different types of artists. We Are the Champions...bad choreo...even though they worked on it. Cheesy...over the top.
7. Danielle (Team Blake): She's 16 with a very nice voice...please give her a good song Blake...old school..it's good...she's the only one on Blake's team getting my vote.
8. Sasha (Team Shakira): Another one Shakira stole from Adam (and I honestly can't believe Adam let her go in that first round)...she's pretty amazing. Oh Darling...definitely the best for last AGAIN.
OK...only Sasha, Danielle and Garrett are getting votes...but not as many as last night...Adam's team of ladies kicks ass. Sorry Blake.
Tomorrow we'll find out the Top 12...(and I'll be at the official Voice after party to celebrate with them all...yep...I'm dead serious. PREACH.)
1 tag
2 tags
2 tags
The Voice: Top 16
OK....I guess it's time to start blogging The Voice. I tried not to get too invested in any of the contestants in the earlier rounds since they were making such massive cuts at all of the previous stages...but for the most part I think the coaches made good choices. I think a few slipped through the cracks...that one alternative country girl with the awesome twang and the burley dude with the raspy voice should have made it through. Oh well.
Another quick note...loving Usher and liking Shakira so far this year. I'm so happy that Christina is gone...of course now what will I have to snark about? Also, a little disappointed that Blake has all country singers. He usually picks some cool little indy girls and I'm bummed that's not the case this season.
Tonight we're going to hear Team Usher and Team Adam.
Team Usher's group song was weak. Bad outfits and just very lackluster. But I love that he took them to the gym and made them workout and sing at the same time.
1. Amber (Team Adam): She's good. Sounds pretty good singing Rihanna. But she's my least favorite on Adam's team.
2. Josiah (Team Usher): He's pretty and all (is he Mormon?) but I don't think he has The Voice. And he's singing a Muse song. Blah.
3. Sarah (Team Adam): She has a really cool voice and really connects emotionally. And she does a pretty interesting take on Sarah McLachlan. I just wish she wasn't wearing a cape.
4. Cathia (Team Usher): Eh...She's a Christina-esque big voice belter-outer...singing a Whitney song. I'm not a fan.
(Blake is still boozing...love that they joke about his "special Starbucks drink"...)
Wait...so now Usher and Adam are doing Superstitious together. Pretty cute. Usher really has an amazing voice.
5. Caroline (Team Adam): She's the kind of voice I usually expect Blake to have. I was very surprised when he cut her, but was glad to see Adam steal her. I love this kind of soft interesting voice. I don't love this song (not sure what it's called). But I do love all her little vocal tricks.
6. Vedo (Team Usher): Sweet and sad story about his mom dying after he tried out. But he's not really my style...dying that he's never heard of Phil Collins. Like the singing parts...not the belting, vibrato parts.
Dying that Adam took his team to M. Fredric...his family's boutique. I shop there whenever I'm looking for trendy/affordable outfits. Their group song is Florence and the Machine...wow. Amaze. Adam has a really strong team.
7. Michelle (Team Usher): I was shocked when Usher first picked her and then he kept picking her. She's indie and has a quirky stage presence. They have a cute little connection/relationship. Love Cyndi Lauper's True Colors. Good choice for her. Very nice moment. Ur-sher is proud.
8. Judith (Team Adam): Pretty sure she's my favorite on the show. Not sure it's even fair for the rest of the contestants. I mean, she was going to be Michael Jackson's duet partner before he died. Her voice is just crazy good and she's also super cool. Feeling Good...they definitely saved the best for last.
OK...I'm voting...Michelle, Sarah, Caroline, and Judith.
3 tags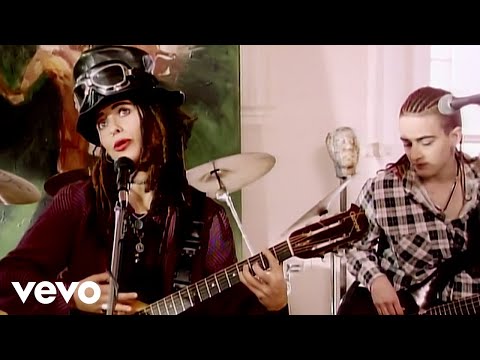 3 tags
1 tag
2 tags
recently read...
currently reading: The Devil in the Kitchen by Marco Pierre White
Wild by Cheryl Strayed
Where Men Win Glory by Jon Krakauer
Shadow of the Wind by Carlos Ruiz Zaffon
Blood, Bones, and Butter by Gabrielle Hamilton
Pulphead, Essays by John Jeremiah Sullivan
In Between Days by Andrew Porter
Just My Type by Simon Garfield
Freedom, A Novel by Jonathan Franzen
Columbine by Dave Cullen
2 tags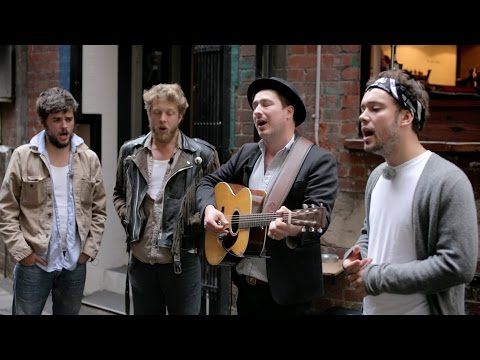 3 tags
currently listening to...
Life [The Avett Brothers]
Highwayman [The White Buffalo]
Wolf [First Aid Kit]
Sorry [Trampled by Turtles]
The Blues [The DeCamp Sisters]
Her Locket on a Chain [Friendly Savages]
Not Worthy [Jack Savoretti]
Take Me Home, Country Roads [Brandi Carlile and Emmylou Harris]
Through My Prayers [The Avett Brothers]
Roots & Vine [Sons of Fathers]
Lying to You [Keaton Henson]
The Captain and the Hourglass [Laura Marling]
Mary [Patty Griffin]
Love Song #2 [The White Buffalo]
Lover of the Light [Mumford & Sons]
Beautiful [Trampled by Turtles]
Gold Boots Glitter [Wheeler Brothers]
Mama's Broken Heart [Miranda Lambert]...yep, I'm serious
Better Dig Two [The Band Perry]...nope, not kidding
2 tags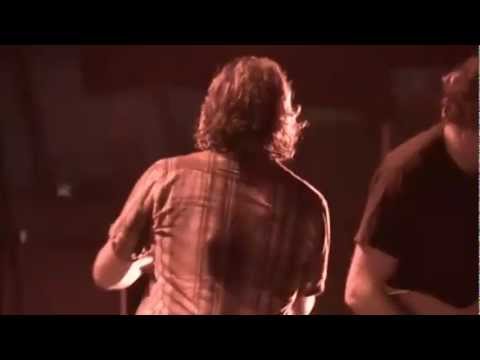 1 tag
3 tags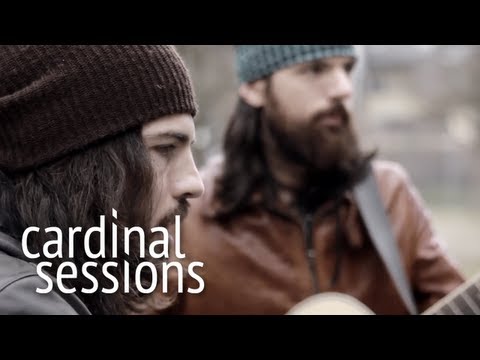 1 tag
2 tags
2 tags
1 tag
2 tags
3 tags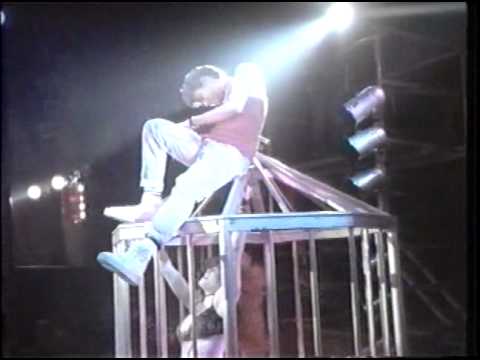 1 tag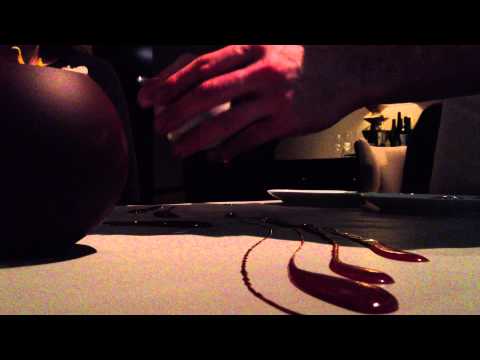 2 tags
2 tags
1 tag
Chicago Eats
So we're headed to Chicago for a beauty show this weekend and all I can think about are all the yummy meals we're going to have when we're there. (Who cares about the freezing temps, snow, and long work days when I have such tasty treats waiting for me at the end of the day.) We have reservations at Bavette's Bar and Boeuf, Santorini, and The Gage. But most importantly...
2 tags
2 tags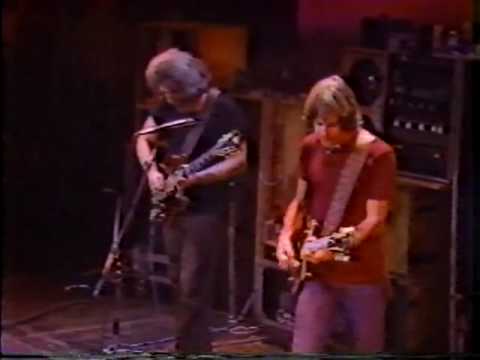 1 tag
3 tags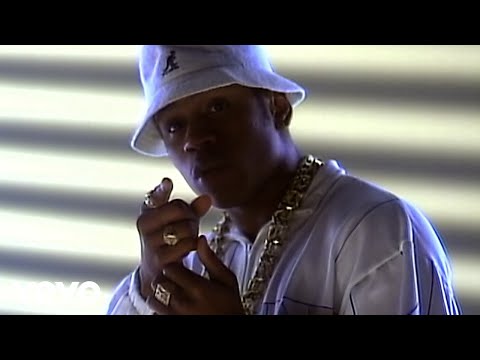 1 tag
4 tags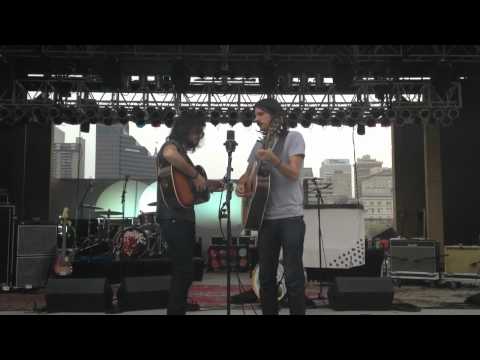 3 tags
1 tag
3 tags
3 tags
2 tags
1 tag
1 tag
1 tag